Our goal is to bring you, the essence of a unique style, where traditional product meets innovative techniques. Our creations would not be possible without the knowledge and experience passed on to us from previous generations.
We are the sole importer and distributor of Giorgio Graesan & friends and Resin-color wall coatings and customised hand painted fresco artworks from Affreschi & Affreschi and Mariani affreschi. We work efficiently in combination with a team of Italian suppliers and highly skilled Italian artists to deliver small and large scale projects, benefiting from over 30 years of experience.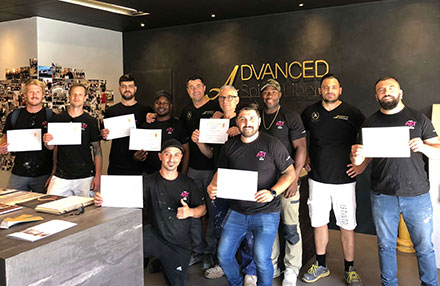 Mario Speziari, Founder & Artist
Mario Speziari founded Advanced Spirito Libero, in 2008, in Melbourne with the will of sharing his ancestral traditions, used in Italy for centuries.
With 31 years experience in Italy and Germany, he is constantly adapting the European Heritage to the last trends in Australia.
He believes that the unique characteristics of his creations are due to a strong bond between design and tradition.